Fall Back in Love
with Being a Veterinarian
OWN YOUR SCHEDULE | GROW YOUR INCOME | MAKE A DIFFERENCE
CodaPet was created by veterinarians like you to advance compassionate, end-of-life care and end the burnout among veterinary professionals.
CodaPet connects independent veterinarians to pet owners seeking an at-home option for end-of-life care and euthanasia. Veterinarians on our platform earn an average of $475 per visit, maintain control over their own schedules, and avoid the administrative and marketing headaches that come with managing a business on your own.
WHY PARTNER WITH CODAPET
Greater quality of
life with more
flexibility & income
Own Your Schedule
01
---
You control when (and how much) you want to work. Whether you're looking to hustle full-time or just pick up a few extra clients during a free afternoon or weekend, you determine the days and hours that you want to book clients.
Is In-Home Euthanasia the Right Fit for You?
To start offering in-home euthanasia on CodaPet, every veterinarian needs three things:
Compassion and empathy for pets and their owners
An active veterinary license in the State(s) you wish to operate
Access to suitable transportation to visit your client's homes
Beyond those three non-negotiable, CodaPet can support you in obtaining all of the other supplies, drugs, and essentials that you'll need Learn More .
In fact, we support a diverse group of veterinary professionals providing in-home euthanasia services in their communities, including: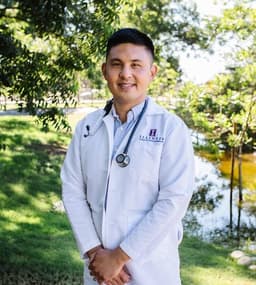 Full- and Part-Time Clinical Veterinarians
We work with veterinarians looking to supplement their part-time clinical work, as well as vets – like Dr. Gary Hsia, a former 9am-6pm clinical veterinarian who transitioned to in-home euthanasia so he had the flexibility to spend more time with his children.
Mobile and Ambulatory Practice Owners
We work with veterinarians who are already providing mobile or ambulatory care – like Dr. Christine White, who (after 17 years of running her own practice) decided she wanted to beat the burnout and begin offering in-home euthanasia.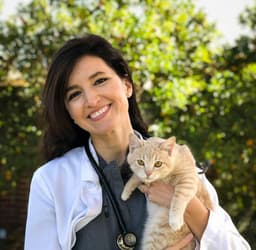 Emergency Room and Urgent-Care Vets
We work with emergency and urgent-care veterinarians – like Dr. Jenny Tovar, who continues to work part-time in general and emergency practice at a local animal hospital while growing her in-home euthanasia practice in her community.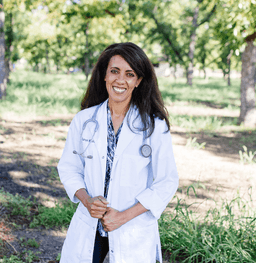 Public Practice and Government Veterinarians
We work with veterinarians who've dedicated years to public service – like Dr. Karen Whala, who took a four-year hiatus from private practice to work in Food Safety and Inspection Services before launching her own in-home euthanasia business.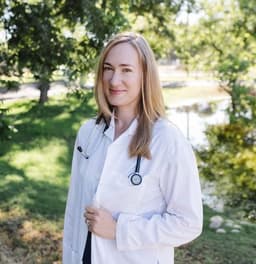 Full-Time Parents Rejoining the Workforce
We work with veterinarians who are balancing the realities of parenthood with the rewards of veterinary service – like Dr. Bethany Hsia, who worked at a full-time veterinarian before transitioning to a full-time mom offering in-home euthanasia.
Codapet Network
Hear from DVMs like you
Dream Team
"Working with Codapet has been a breath of fresh air. I couldn't ask for a more supportive and innovative team. They have been a dream team to work with, helping me with administrative, marketing and tech support. They are unselfishly rooting for the success of my career and Codapet in a new location."
---
DR. CHRISTINA WHITE
Oct 2022
Nothing but support, encouragement, and gratitude
"Since I started working with Codapet I have begun to experience some of the variability that comes with independent contract work. I have received nothing but support, encouragement and gratitude from all involved and look forward to this partnership."
---
DR. MASHAWN ORTH
Dec 2022
Nothing but support, encouragement, and gratitude
Joining the Codapet team was not only professionally rewarding, but it was also an easy transition to being a part of an amazing organization. After deciding to add this service to my traditional clinical practice, it was just a short period of time before I was set up and comfortable performing in-home euthanasias.Codapet made it so simple to get started by providing very detailed materials and documents, along with videos, that provided an easy step-by-step process to get started. Any questions I had were quickly addressed and there was great support staff to help get me going. I was also able to shadow a couple local doctors that immediately made me more comfortable.Codapet has been a wonderful opportunity to work as an independent contractor, setting my own work hours, providing great economic opportunity, all while providing an extremely appreciated and rewarding service to pet owners. I would whole-heartedly recommend joining the Codapet team to any veterinarian considering entering this ever expanding area of vet medicine.
---
FAQS
Frequently Asked Questions
Why should veterinarians offer in-home pet euthanasia?
What does the day of an in-home euthanasia veterinarian look like?
What types of animals do veterinarians euthanize at home?
What is the process for administering in-home pet euthanasia?
What supplies, drugs, and other essentials are required to provide in-home euthanasia?
Is a technician required to assist the veterinarian during the in-home euthanasia procedure?
What happens to the deceased pet after euthanasia is administered?
How do I handle families who are uncertain or have questions about pet euthanasia?
How far do in-home euthanasia veterinarians typically have to travel to reach people's homes?
Are there risks in serving clients in their homes?
Does the job get depressing after a while?
About CodaPet
Why should I partner with CodaPet?
How does CodaPet work with in-home euthanasia veterinarians?
What are the requirements to join the CodaPet network?
I don't have experience with in-home euthanasia. Do you provide training?
How many clients will I have each week? How much will I work?
Can I work part-time for a veterinary service provider while also providing in-home euthanasia with CodaPet, or do I have to commit to full-time?
Will I get enough work for a full-time schedule?
How much money will I earn?
Does CodaPet' charge in-home euthanasia veterinarians on its platform any fees?
How do I join the CodaPet network?
How long does it take from signing up to join CodaPet to actually providing services?