Pet Aftercare & Cremation Near You
We understand that choosing what to do with your pet's remains is an extremely personal decision, and we want to completely honor your wishes. As with every other aspect of your pet's transition between life and death, your personal preferences and beliefs, as well as cost and local regulations can all affect your decision. Here are several options.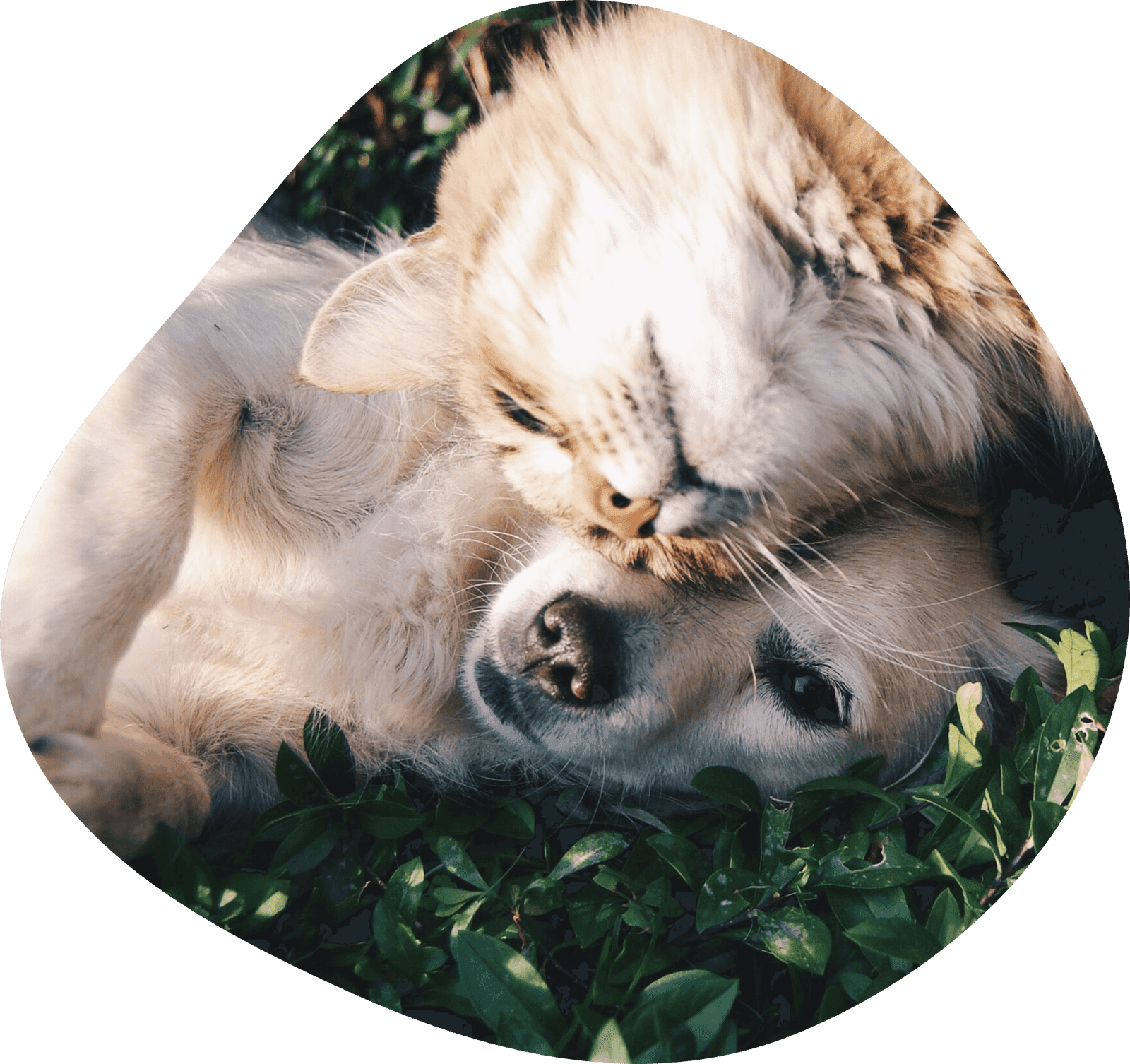 Cremation
Cremation is the option most often chosen by our pet parents, in part because our CodaPet vets can handle all the cremation details for you, whether you decide on private or communal.
Private Cremation
This makes it possible for us to return the remains of your pet in an urn of your choice. You can then choose to bury the ashes, scatter them, or even transfer them to a decorative urn or other keepsake. If you would prefer water-based cremation (Aquamation) rather than traditional flame based, please ask your CodaPet vet if this is available in your area. If you'd like to consider the different options of urns we offer, please consult with your CodaPet vet before or at the appointment.*Aquamation places your pet's body in a bath consisting of water and salts that together, hasten the process that would normally occur if your pet had been buried. It takes longer than traditional cremation (up to 24 hours) and has less impact on the environment.
Communal Cremation
We also offer communal cremation options for a lower price. This option ensures your pet is cremated with others and the ashes are ceremoniously spread on the crematorium grounds or another location.
Burial
Private Burial
If your city/county regulations allow, you can choose to bury your pet on your personal property. Please check local regulations to see if this is legal in your area.
Cemetery Burial
Many areas have pet cemeteries where you can bury your pet and mark the grave, making it possible for you to visit as you might with any other family member who has passed. If you want to bury your pet in a cemetery, you will need to choose and make arrangements with a local pet cemetery before the euthanasia appointment. Please be sure to let your CodaPet vet know if you have planned for such a burial.
Other Options
Taxidermy
Some people choose to preserve a lifelike replica of their pet. If you are interested in this option, we recommend that you ask the taxidermist you plan to use to determine the most ideal method of storing your pet's remains after passing. Please share this information with your CodaPet veterinarian as soon as possible so they are aware of your wishes.
Charitable Donation
Some people find comfort in knowing that as painful as it is to say goodbye to their pet, his or her remains can provide invaluable learning opportunities for future veterinarians and pet nurses. If that resonates with you, contact a veterinary teaching hospital or university prior to euthanasia to determine their current need. Please be sure to ask them if there is a particular drug that your CodaPet Vet should either use or avoid so that your pet's condition at the time of passing will remain clear for the students to study. They might also have questions for your regular veterinarian about your pet's general health and diagnosis.As difficult as it is to think about any of these options, deciding what you want ahead of time will help all concerned to honor your wishes.
"Dr. Harper is wonderful. She made everything easier. Very compassionate and professional. My words fail to describe the exceptional service she provided. Thank you"
---
Philip W
Oct 3, 2023
"Dr. Love was recommended to us by a friend. It's not an event anyone wants to go through, but if they must, I would recommend Dr. Love"
---
Sylvie M
Oct 2, 2023
"She was perfect, completely respectful, if we have to do this again we will surely seek her out to have her perform this again. She was absolutely wonderful, it was so difficult for us but she made it so much easier to go through. We cannot say enough of how wonderful she was."
---
James J
Sep 29, 2023
"Dr. Whala was extremely kind and gentle. She helped all of us with the loss of Loba who was a shelter dog at Animal Compassion Team, a non profit rescue in Fresno California. Loba was a favorite at our shelter 2 years at the shelter and she had no applications for adoption. The volunteers and staff wanted her to end her life where she felt at home. Dr. Whala treated Loba like an important and pedigreed dog. Thank you Dr Whala❤️"
---
Leslie F
Sep 27, 2023
"Dr. Christina was extremely patient, caring, and accommodating. Our kitty's condition came on suddenly and we were not prepared to deal with such a sad situation, but she was very helpful and helped to make our last moments with him as peaceful as anyone could hope for."
---
Thom S.
Sep 26, 2023
"Dr. Alicia Nolfi from CodaPet made home euthanasia a beautiful experience. Dr. Alicia's preparation, euthanasia, and follow-up were treated with the utmost compassion and delicate care. She was flexible and accommodating with the timing. I highly recommend her."
---
Michelle F
Sep 25, 2023
"Dr.Sarah was so compassionate and caring. She did a thorough job explaining the process and was a huge support to us."
---
Karen M
Sep 18, 2023
"Dr. Hemmer was kind, gentle, supportive and compassionate, not only to our beloved pup but to our whole family."
---
Meghan P
Sep 18, 2023
"Dr. Clem helped us say goodbye to our 18-1/2 year old kitty, Mishka. Dr. Clem was so kind and compassionate and we are blessed to have her help in saying goodbye."
---
Kari Smith
Sep 12, 2023
"Dr. Lutri was extremely compassionate and empathetic at this very difficult and devastating time. Extremely blessed she was there with us."
---
Doreen S
Sep 11, 2023
Book an appointment online for your beloved pet
Here are our frequently asked questions to help you feel fully informed and at ease.